Nitto Mijin Tigon Spring Balancer TW-15
Enquiry: Nitto Mijin Tigon Spring Balancer TW-15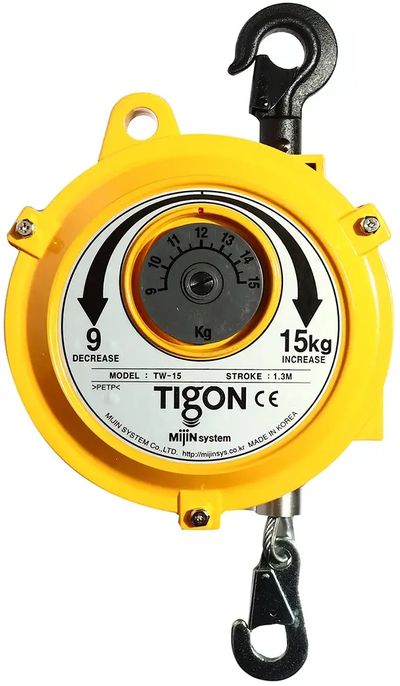 Nitto Mijin Tigon Spring Balancer TW-15
Spring balancer with capacity of 9 – 15kg, 1.3m stroke.

Tigon Spring Balancer keep tool suspended at the same position easily, improves work safety and efficiency. Tigon Spring Balancer make your tool feels light weight and more ergonomic to use, reducing worker fatigue and reduce workplace injury.

Came with adjustable tension to achieve optimal working condition. The hanger is 360 degrees rotatable.
Specifications
Balance

Capacity

9.0 – 15.0kg

Stroke

1.3m

Physical

Material

Cable

Steel

Casing

Aluminium

Drum

Aluminium